About Us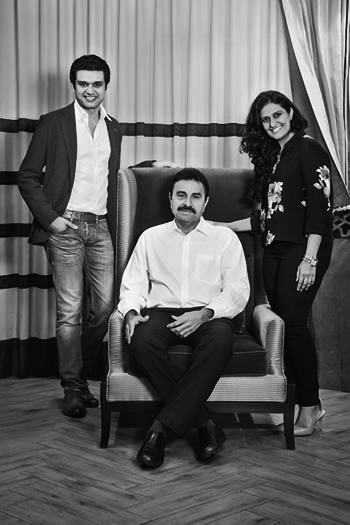 M. K. Chheda,
Founder, Director.
Nirav Meswani,
Director.
Krupali Meswani,
Director.
For over 3 decades now, Surprise Home Linen has been a landmark in the city of Mumbai, India, for its range of home textiles products and solutions.
Fashion for Homes has always been our motto, and we have always strived to showcase an exquisite range of bed and bath linen, cushions, and rugs in keeping with trends under the Surprise Home Linen brand name. For discerning designers, we also have our range of bespoke home textiles, furnishings, and wallpapers under the Housewarming brand.
Surprise Home Linen and Housewarming together represent some of the best brands in the international as well as domestic home textile market. We are truly a one-stop-shop for all things home textile. We aim to provide products of the highest quality and personalized service for that true old-school boutique experience. While we are design-agnostic, we are also trendy and try our best to keep up with the latest in fashion, colours, and home décor.
Over the years, we have consistently served our clients with unique and quality products representing the best in home fashion and home textiles. The loyalty and feedback from our clients have been the biggest reward for all our endeavours.
In our journey, we have had the pleasure of working with some of the most amazing clients, interior designers, stylists, and architects through our showrooms and now, also through our dedicated e-commerce website.
It is always with great pleasure that we say, "Welcome to Surprise Home Linen!"
Our Brands
A curation of the best names in the International Home Textiles!